Pretty Pai
THAILAND
From what I'd heard about Pretty Pai, I kind of new I might fall in love with the place, but I didn't think it would be so instantaneous. As soon as I arrived in my bungalow (next to a rice field with a view of the mountains), I immediately tried to cancel my apartment in Chiang Mai and I'd wished that I'd brought all my possessions so I could stay longer.

Later, when I got chatting to some of the lovely ex pats living in Pai... Their stories were similar. "I came for 3 days, been here 3 months." or "I was just passing through back in 2000."

And I totally get it, life in Pai is sweet, there are so many things to love, such as...

Time doesn't exist - so easy to forget what time, day, month, year it is in Pai. Things move so slowly and as long as you don't have any work to do (digital nomads I'm taking to you!) it can be bliss. I went there with the intention to get some work done, which I did, but it was not so easy as it is in somewhere like Chiang Mai, where everyone around you is also working. It seems like everyone in Pai is off work, traveling and having a great time... so it's natural you want to join in. Digital Nomads, this is a place that will test your discipline!

Places to stay - I was beyond happy with my bungalow at Pai Chan Cottage, but there are many other places to stay in Pai... I found my place on the Travel Fish blog - they have a detailed review of places in Pai to suit any budget.
The People - As I mentioned earlier, everyone is in vacay/traveller/backpacker mode so you have nothing but time to have long pointless/meaningful chats about nothing in particular and its much quicker to make good friends when everyone is so 'chill'. But I think Pai attracts positive people!

The cheap beer - SO MANY bars and places to go for a drink, Pai has a big party/backpacker scene... which I am not sure if is a good or bad thing : )

The amazing food - Pai food is so healthy, I LOVED the food. Some of my fav places...
Lemon Thyme Cafè - serving up western food, good for brunch and working on the laptop
Art in Chai Cafè - hippy chilled out cafe, good for a tea and a cookie - however wifi was not amazing
Pai Chan Cottage and Cuisine - where I stayed, the food was so good, I really didn't need to leave. Avo toast, etc.
Omn Garden Cafe - Very nice healthy vegetarian cafe, peaceful
Earth Tone Cafe - Equally, if not nicer healthy vegan cafe, peaceful and right next to the White Buddha
Na's Kitchen - Apparently best Thai food in Pai according to Trip Advisor - I was not disappointed.
Street Food Night Market - There is a food market every night in Pai. Four words... Gigi, the lasagna lady.

The Yoga - There wasn't too much yoga offering going on but I went to one class at Sawadee Pai and it was a very good Hatha flow class, so it may be more quality over quantity in Pai. Try also The Womb Meditation Centre and Tribal Pai Backpackers.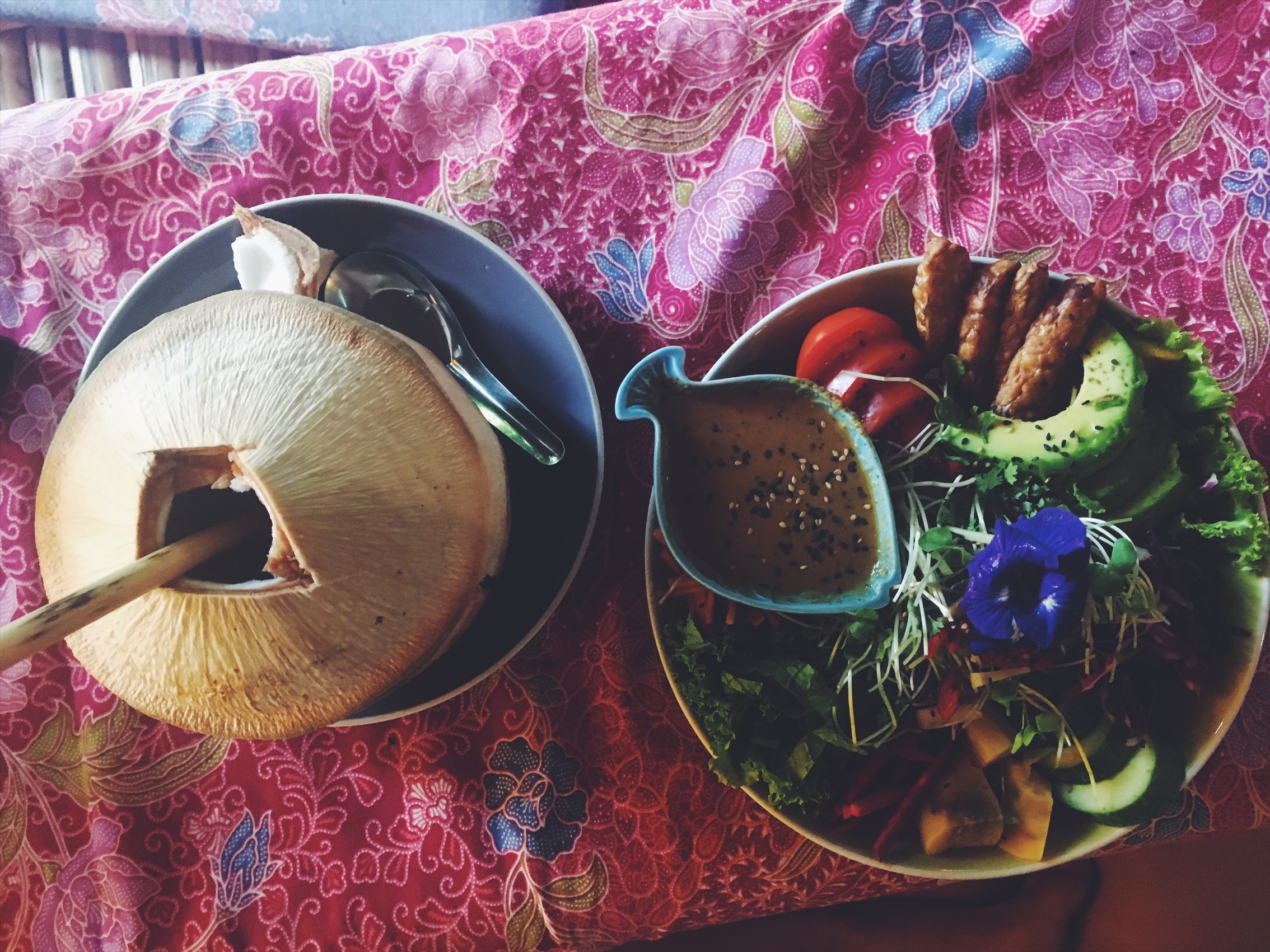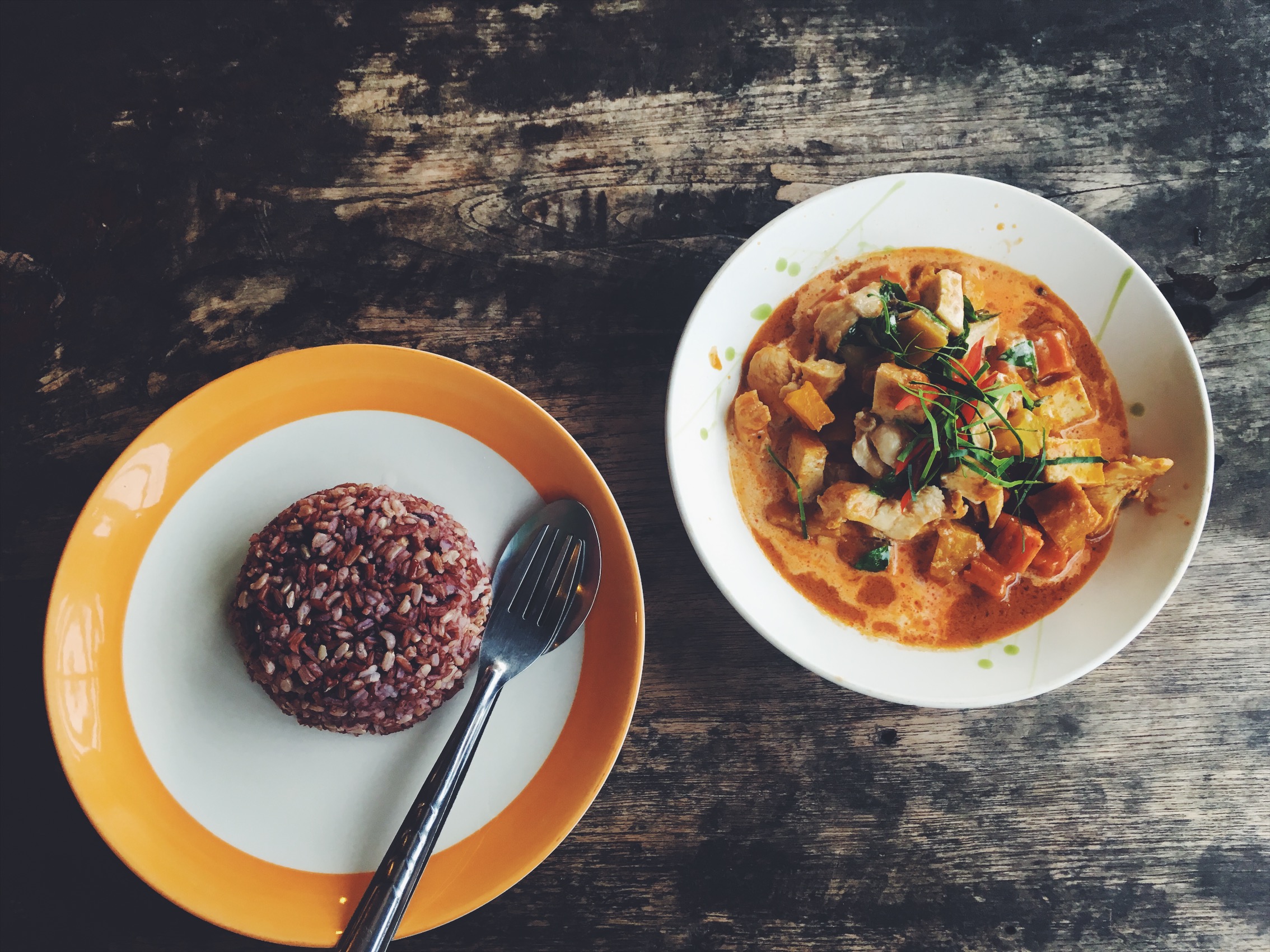 Nature - There are so many waterfalls, hot springs, canyons, mud baths and rice fields in the Pai district. I ran out of time to see them all but I did manage to get to the Sai Ngam Hot Springs, which was a pretty special journey through some spectacular scenery to a communal bath in the middle of the jungle 🌿👙
To get to Pai, you can choose to ride all of the 762 snake like curves on the way from Chiang Mai to Pai by scooter or grab a mini van with the Aya Service for 350B return, which takes about 3 hours each way.

Another Pai lover fallen ❤️ I will be back.

Nx