The Crystal Island KOH PHANGAN
I wasn't sure what to expect from the crystal island of Koh Phangan, an island off the south-east of Thailand. All I knew about this lump of dirt was that it was famous for it's raucous full moon parties and that there were some offerings of yoga and beautiful beaches on the quieter north west side in Srithanu and surrounding. Just what the doctor ordered after two months of city life in Chiang Mai and before I embark on my volunteering yoga teaching job in Kampot, Cambodia for the next two months.
On further inspection it turns out Koh Phangan is an 'ultra spiritual' destination, attracting all sorts of healers, yogis/yoginis and spiritual types. It is also said to be formed on a big chunk of rose quartz crystal, a crystal known for its heart healing properties. Funny then that it attracts all these people who are in need of some healing and lovin.

As I was in town I decided to give some of these 'ultra spiritual' practices a go. Some of which included...

Going to a sister shakti rising circle for the first time in my life. Which had my kundalini trying to jump out of my body in a mildly too close for comfort setting, with a bunch of women I'd never met before. I can only describe the experience as some kind of tribal, four hour, all female, eye gazing, mass non sexual orgy!

According to Tantra, kundalini energy rests like a coiled serpent at the base of the spine. When this dormant energy flows freely upward through the seven chakras (energy centers) and leads to an expanded state of consciousness, it's known as a kundalini awakening. An interesting and all round pleasurable experience but also still very difficult to put into words.
Next was rebirthing, a form of breath work therapy designed to let go of any past trauma or anything not serving you by switching off the conscious mind and tapping into the unconscious. I had a bit of an involuntary blub, I'm told this is all part of the process and I actually felt great afterwards! Must be all that letting go.

Then there was the soul 👻 reading, informing me of a past life story from royal riches to rags.

Daily 7am Mysore Ashtanga yoga at The Yoga Retreat for good measure, where I met all sorts of lovely characters, some of which I can now call my dear friends.
And I am not finished... I also befriended an energy healer who was not only a beautiful human but gave me a super special reading that was so bang on I couldn't of written better myself! If you are interested in finding a genuine healer (there are lots of fakes!), please email me and I will pass on her details.
'So what?!' I hear you skeptics say... 'Burn the witches'...'Throw the hippies to the wolves'.

Believe what you like but my time on 'The Crystal Island' was an experience that has left me with an even more positive perspective on life, a bunch of new buddies, new knowledge about myself and confirmation that I am headed in the right direction.

Every person I met here had their story and it seemed everyone had come to be healed in some way, without actually realising it in most cases.
Then if thats not enough, there are the beautiful beaches, sunsets and waterfalls to keep you winking at the universe. KP turned out to be a very special place that I will hold dear in my heart and possibly even return to sooner than expected ♡
WHERE TO YOGA
The Yoga Retreat - Best place for Ashtanga, Mysore everyday at 7am + LED 9am every Saturday
Sunny Yoga - Good for Hatha and YTT
Samma Karuna - Millenial hipster yogi hotspot. Billions of different offerings + YTT
Orion - The priciest yoga on the island at 500Baht (AUD$15) per class but excellent classes and teachers... also great food from the cafe, perfect you hammock lazing afternoons
Agama - For the 'ultra spiritual' tantric yogis - expect more eye gazing and touching strangers
Jarans - A little bit out of the way but worth the trip for the yoga studio surrounded by jungle and excellent yogic offerings
(FYI - There are tons of other yoga places on the island I didn't make it to)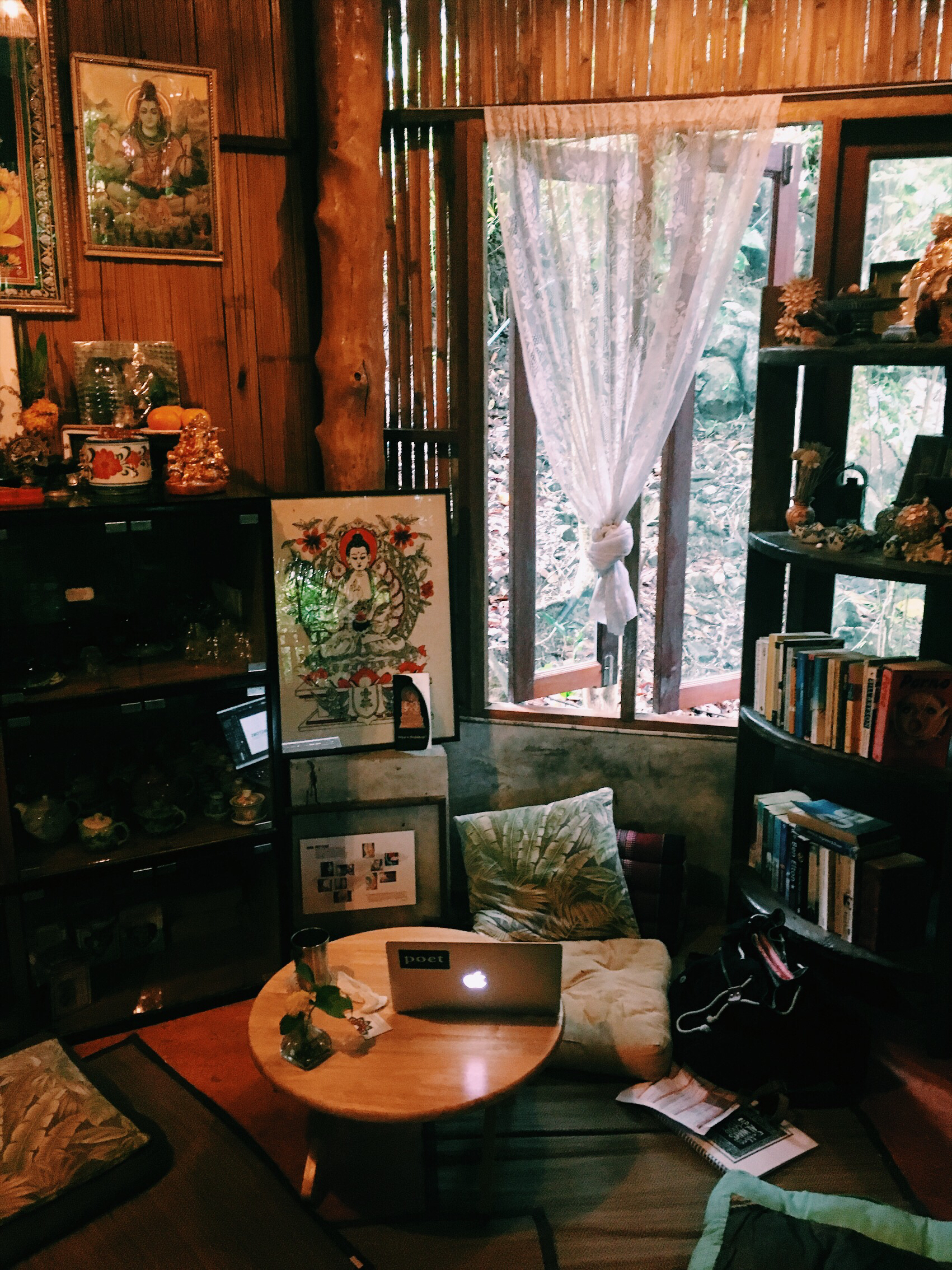 WHERE TO EAT / WORK
The Art of Juice - Best juice on the island + all you can eat Vego buffet for 150 Baht lunch or dinner
Pure Vegan - Yes its vegan AND delicious!
Taboon - Middle Eastern food, Shakshouka, hummus, etc
Fisherman's Restaurant - South Eastern part of the island in Ban Tai, idyllic setting and fresh seafood with some pretty decent wine offerings
Cucina Italiano - Chaloklum - The BEST pizza I have had out of Italy Not exaggerating!
Ying Yings Kitchen - There isn't a lot of amazing Thai food on the island apart from this little place on the side of the road and Mamma Pa's in Chaloklum. Blink and you will miss it
The Art Cafe - Filled with amazing books, yoga and otherwise. Also my favorite cafe and place to work ♡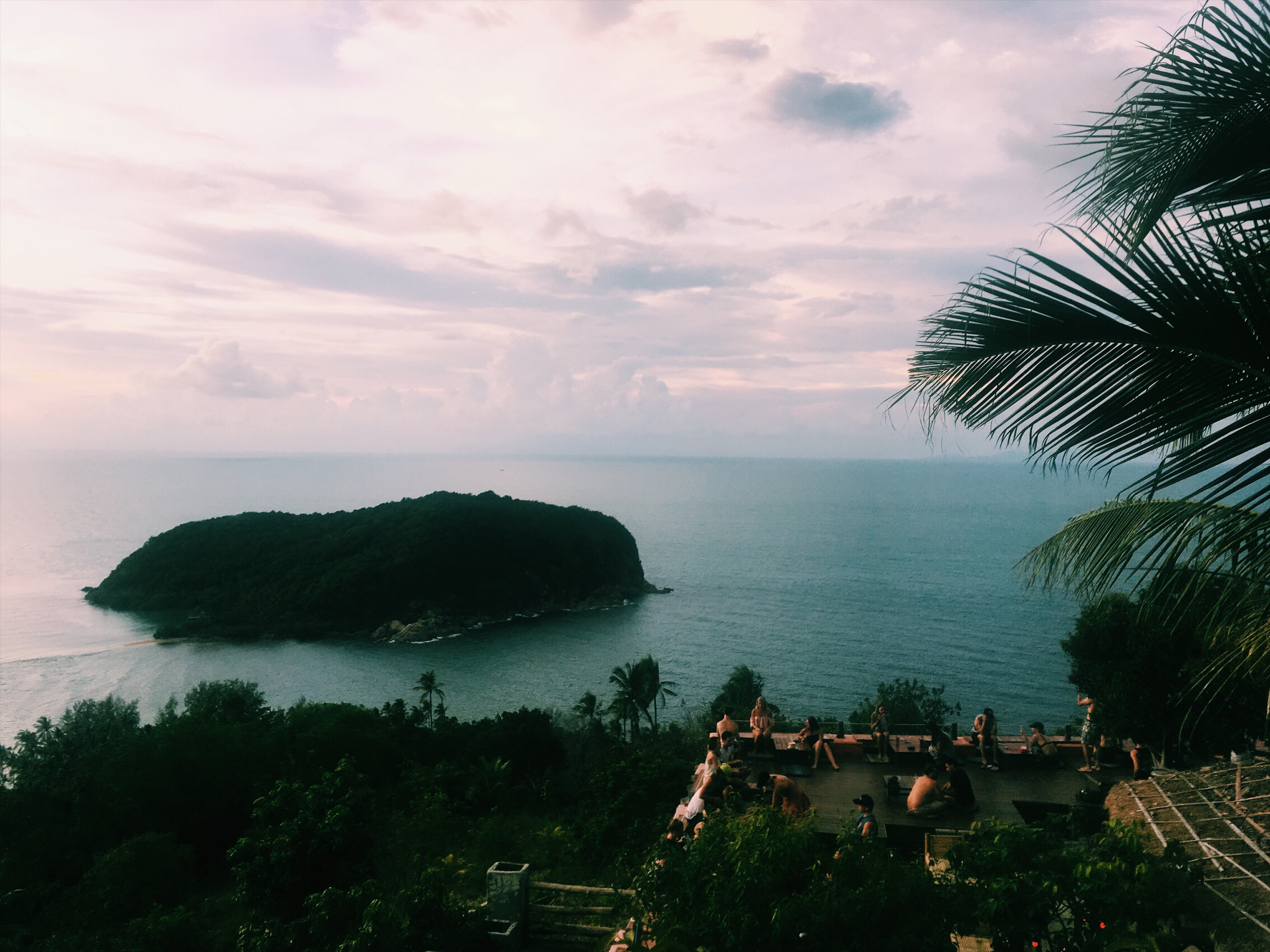 WHERE TO WATCH SUNSET
360 Bar - On the way to Utopia up a dirt road to the most magnificent views over the island
Secret Mountain- same kinda deal as above but on the way to Tong Sala. Freeway Bar - along the road to Tong Sala
Zen Beach - we all the Srithanu yogis hang out. Head Yao Beach - loads of places to steal a spot of the gorgeous KP sunset with a G+T
NIGHT TIME STUFF
Aside from the full moon parties, on a Friday night head to Rasta Home for live reggae tunes, maybe a smoke! Or the super chilled and hippy vibes of Green Gallery. AND Eden Garden Party (THE BEST PARTY ON THE ISLAND and only accessible by boat, so be prepared to pull an all nighter or book some accommodation).
BEST BEACHES
My favorite beach was Haad Son, 2nd favorite was Haad Salad although I didn't make it to the beaches in the south like Haad Rin in the very touristy full moon party area that I was trying to avoid. Also worth checking out Mae Haad and Bottle beach, only accessible by long tail boat.

WHERE TO STAY
I was very lucky to find a bungalow to rent privately but there are so many places to stay on Koh Phangan, some quite pricey. I would suggest booking somewhere for a night or two and then finding something when you are on the ground. Avoid Benjamin's Hut at all costs! Possibly the rudest staff in the history of staff. Stay in Haad Salad beach! For budget bungalows try Spicy Salad or My Way Bungalows. For something a bit nicer try Salad Beach Resort. If you want to splash out stay at The Sanctuary on the south east side of the island nearby to the Eden Garden Party (THE BEST PARTY ON THE ISLAND and only accessible by boat, so be prepared to pull an all nighter or book some accommodation).

AND THE BEST MASSAGE (IN ALL OF THAILAND) is at OK Massage on Haad Salad beach.